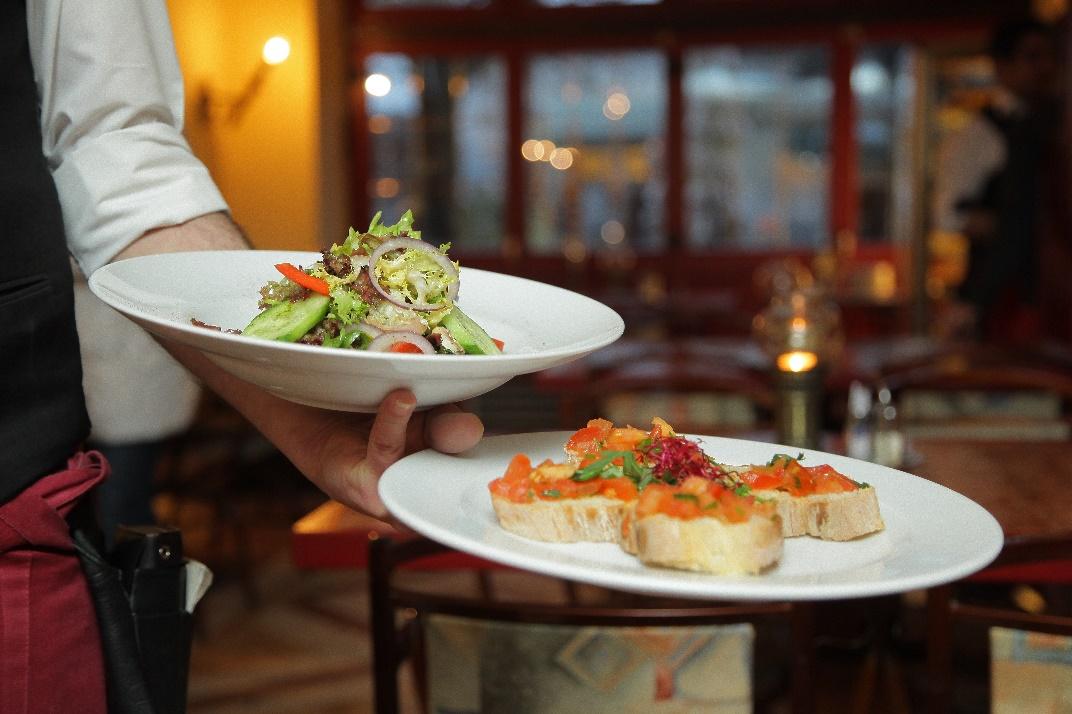 As we've mentioned in an earlier post, we love our city! As REALTOR®s in Victoria it's not hard to convince people to stay here, or relocate here, when a city as much to offer as ours does! In this week's blog we are excited to share with you some of our favourite fall places. 
Eat
It's no secret that Victoria is jam packed with some great places to eat! There is no way we could cover ALL of our favourite places in this one post. So here is an eclectic taste of three of our favourites…Yalla: If you are in the mood for some great Middle Eastern food there is no need to look anywhere else. 
Yalla
has some of the best falafel around!! Everything on the menu is delicious and well-priced, and the service is always friendly and quick. And when you go – be sure to order their frozen mint lemonade!Blue Crab Seafood House: Looking for a nice night out? 
Blue Crab
may not be the cheapest option – but, oh my, is it worth it. Located right on the water of the inner harbours, their menu offers environmentally-conscious FRESH seafood that is beautifully prepared. And don't worry, this isn't one of those fancy places you leave starving afterwards, their portions are generous!
J & J Wonton Noodle House:
Almost everyone at some point or another craves a good Chinese feast, and when we do – we hit up 
J&J's
. Doesn't matter if you're staying in, or taking it out – the food is always consistent, delicious and fast! Their staff are also what makes this place, they make you feel welcome and are always pleasant. We strongly recommend that you try their BBQ Duck next time you go! 
Shop
Every great city needs to have great places to shop and Victoria is no exception. However, the bonus with shopping in Victoria, is that you get great shopping options without the big city lines — and YES (!) you can find parking. Here are a few of the larger centres worth checking out. 
Uptown:
Uptown
is a fairly new development (and is still growing!) It offers everything from restaurants, clothing, jewelry, electronics, groceries, furniture and home, medical services, day care and more!
Malls:
Of course we have to include a few malls!
Hillside
,
Bay Centre
and
Mayfair
malls are the three most prominent options in Victoria. But give Hillside and Mayfair a bit of patience right now as they are both currently undergoing some expansions and upgrading. 
Victoria Public Market:
The
Public Market
is a great gem that hasn't been discovered by everyone just yet! Located in the historic Hudson building right downtown, it's full of great local vendors. They also often feature live music and different events, so be sure to check out their calendar
here
!
More
Of course it wouldn't be fall without talking about corn and pumpkins! 
Corn Mazes:
In Victoria we are lucky to have TWO great corn maze options! You can go to either
Pendry's
corn maze or
Galey Farm's
. Both are awesome and tons of fun for the whole family! 
Pumpkin Picking:
There are great pumpkins  to be picked at both corn maze locations, or you can also venture out to the famous
Mitchell's Farm Market
. 
With all of these great places only touching on a small fraction of what the Victoria real estate market has to offer, it's not hard to see why we gladly boast about our beautiful city. 
If you've been considering moving your family into or around Victoria or would just like more information, reach out and we would be happy to help answer your questions. And if we've missed one of your favourite spots in town - leave us a comment below!
Best, 
Jason and Nico